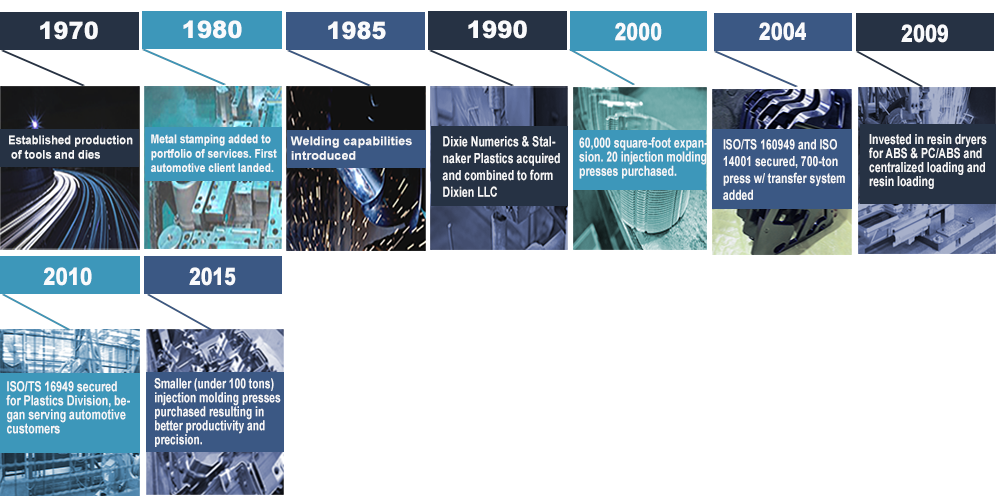 The Story of Dixien, LLC
In 1971, the company was founded. During the beginning stages, the company only produced tool and dies. Since then, the company has introduced new capabilities to answer the needs of their customer base. The company has become a premier manufacturer of quality metal stampings, injection molded parts, and welded assemblies.
Meeting Evolving Customer Needs
Founder Juan Garcia set out to build a company committed to excellence in parts production and service. Throughout the various stages of growth, the founder has consistently challenged the traditional profile of a parts manufacturing facility through the systematic introducion of new production capabilities. Dixien operates two manufacturing facilities. The 200,000-square-foot Lake City, Georgia facility handles metals parts production requirements. Metal stamping, welding, custom fabrication, and tooling are managed at this facility. The 140,0000-square-foot Warner Robins facility manages automotive plastics manufacturing requirements. Injection molding, blow molding, welding and assembly jobs. In acquiring multiple parts production facilities, the company was able to expand its services to accommodate the diverse needs of its growing customer base.
Celebrating Excellence in Parts Manufacturing
Implementing new technologies and demonstrating a strong commitment to process innovation has helped to shape the company's identity as the ultimate resource for quality parts with zero defects. In 1980, the company expanded its portfolio to include metal stamping. In 1985, the company began producing welded assemblies. In 2000, the company introduced injection molding to its production capabilities. As capabilities were introduced, quality management systems were developed to ensure the integrity and compliance of each part. Since then, the company has continued to adopt new technologies and embrace innovation, creating a culture of excellence. Rigorous training programs and a commitment to adding value furthers the company's overall objective of promoting excellence in every aspect of manufacturing.
Your Partners in Innovation
Dixien LLC strives to maintain the highest standard of manufacturing and production practices. It remains committed to delivering quality automotive manufacturing services with zero defects.
Excellence in Everything We Do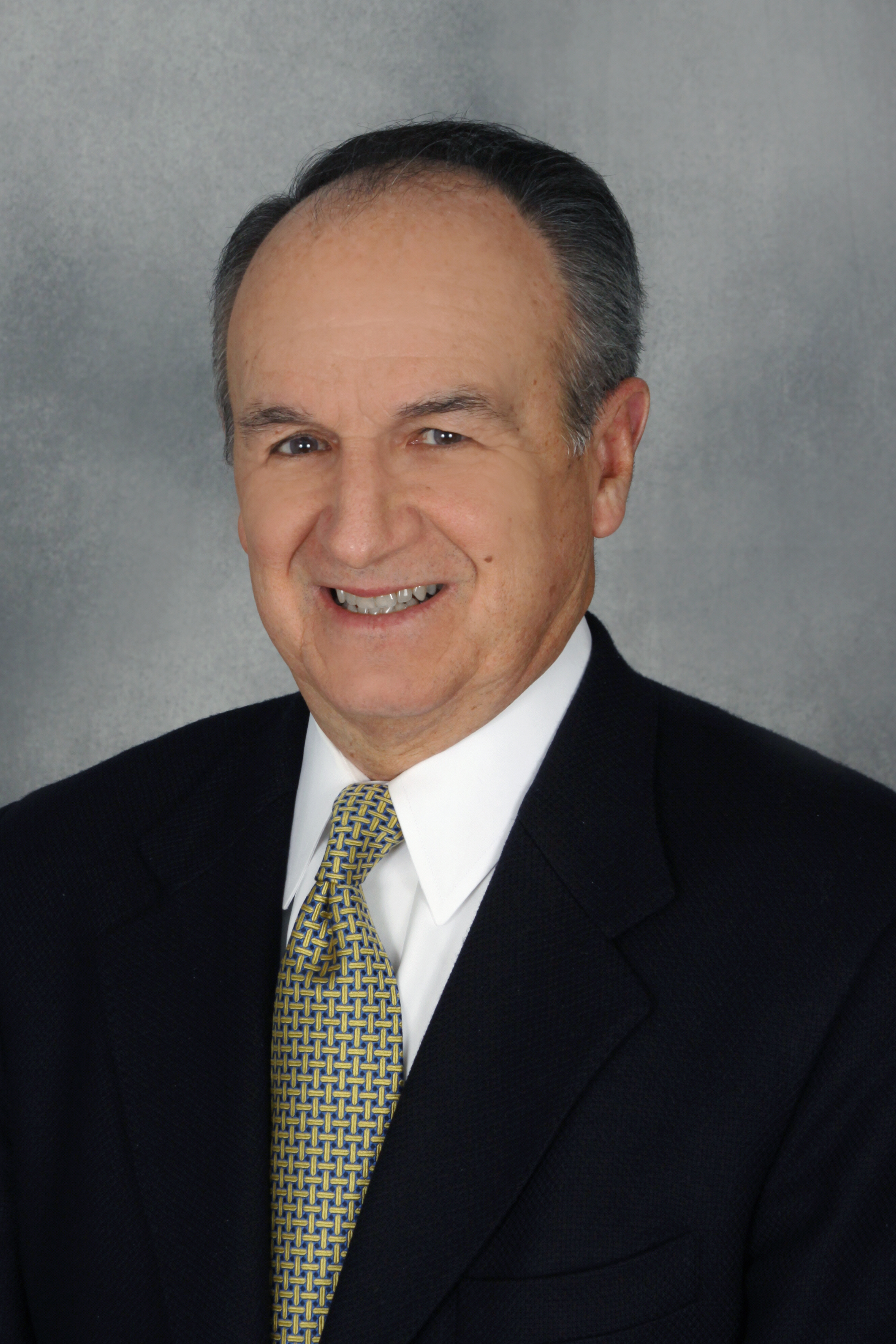 "We strive for excellence in everything we do. We create our systems, processes and products in support of this vision."